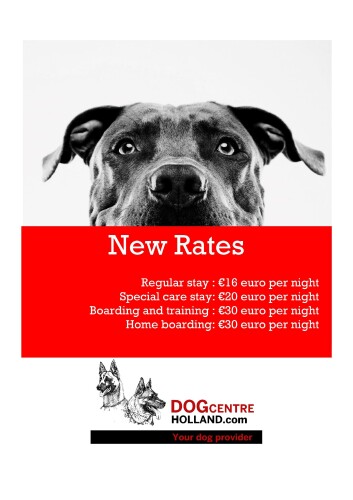 New rates for our boardingfacility
Unfortunately, we are also forced to adjust our prices from 1 October 2022.
Matters such as VAT, feed costs and increased costs in general play a major role in this.
We hope for your understanding. In any case, we will continue to do everything we can to give your four-legged friend a wonderful holiday!
Team Dogcentre